About Us
U-Pak Sustainability Policy
We demonstrate our commitment to sustainability through a comprehensive policy that emphasizes resource efficiency, waste reduction, and eco-friendly practices in our operations. By implementing responsible sourcing and promoting green initiatives, we look to minimize our environmental impact and contribute to a brighter future for ourselves and out community.
Our People
At U-Pak, we have an extensive program of health and safety as well as training and development to support our employees' well-being.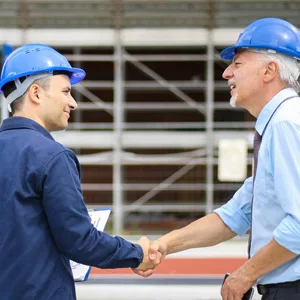 Our Partners
We prioritize customer satisfaction, contractor welfare, and supplier partnerships to sustain our business operations.
Our Communities
We value relationships with our communities, government, neighbors, NGOs, and politicians to operate in a just and sustainable manner.
Cash Flow
U-Pak achieves profitability, capitalization, and cost control through strategic initiatives, sound corporate governance, and centralized purchasing policies.
Responsible Growth
We pursue business growth through acquisitions & partnerships, organic growth, and risk management.
Quality
U-Pak's R&D strategy is based on four pillars: open innovation, strategic alliances, knowledge management, and technology innovation.
The Environment
U-Pak has a comprehensive sustainability program that addresses waste diversion and disposal, land-use stewardship, water protection and conservation, air quality, energy efficiency, and climate change.
Sustainability Policy
Environmental Surcharge
Environmental Surcharges may be established to recuperate operational and capital expenditures associated with the continuous and increasingly intricate demands of environmental and regulatory compliance in connection with solid waste transportation. This encompasses activities like the operation of collection facilities, transfer stations, landfills, material recovery facilities, composting facilities, and landfill gas systems. The direct connection of the Environmental Surcharge to specific customer account costs is absent. Instead, it is rooted in both direct and indirect expenses linked to environmental and regulatory compliance incurred company-wide, with the goal of attaining an acceptable operating margin. These costs entail various elements such as leachate and wastewater treatment and disposal, adherence to environmental regulations, engineering, monitoring, and testing at disposal sites, specialized waste handling, as well as the monitoring and management of vehicle emissions. Depending on the nature of the waste being handled, one or more Environmental Surcharges could be applicable. The Environmental Surcharge will remain constant on a month-to-month basis but will be periodically reviewed and revised based on recurrent evaluations of company-wide environmental and regulatory compliance costs, along with the returns on invested capital.
The Environmental Surcharge serves as a means to recuperate operating expenses, enabling U-Pak to function in a secure and environmentally responsible manner. These environmental expenses incorporate elements like the Carbon Tax, personal protective equipment (PPE), engineering, testing, and maintenance at transfer facilities, the disposal of tires, batteries, oils, fluids, and the monitoring and management of vehicle emissions. This surcharge is firmly established at a rate of 20%.
The Fuel Surcharge functions to recover the expenses tied to fuel costs exceeding our established baseline. The U-Pak Group of Companies employs an index-based surcharge, directly linked to the previous month's average fuel cost (TL%(note 3)), which is then subtracted by a Base Point of 51% TL(note 3), amounting to $1.35 per liter. Any adjustments to the surcharge will take effect on the first day of the month. This surcharge's computation is based on the previous month's average TL%(note 3) index, as reported by the Freight Carriers Association of Canada (FCA) for Canadian-Domestic Fuel Calculations, with the subtraction of the Base Point of 51% TL%(note 3).
Save Money While Saving The Planet
Contact our team of experts at 416-675-3700 or email us at customerservice@upak.net today to learn how we can transform your garbage pickup.